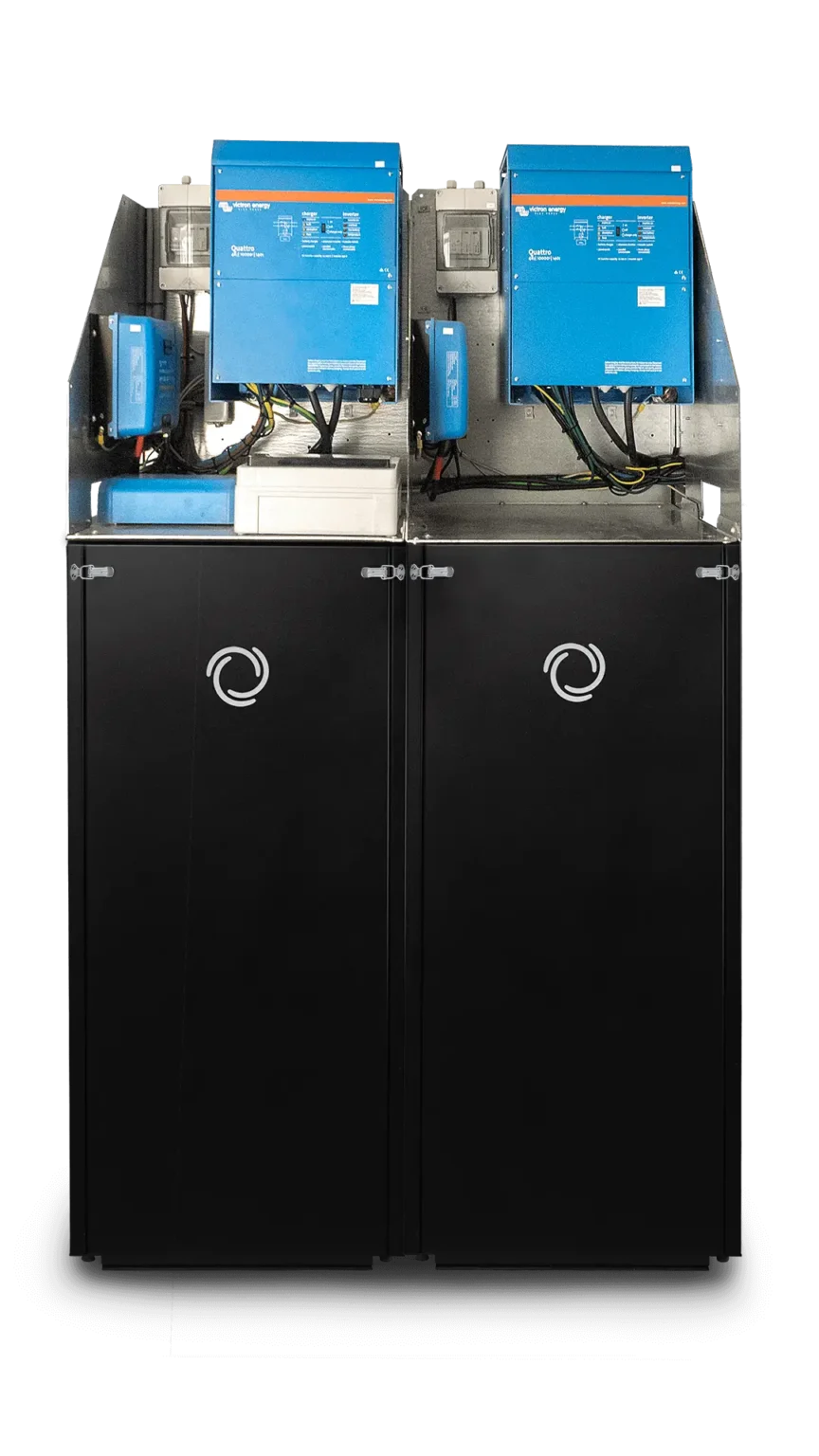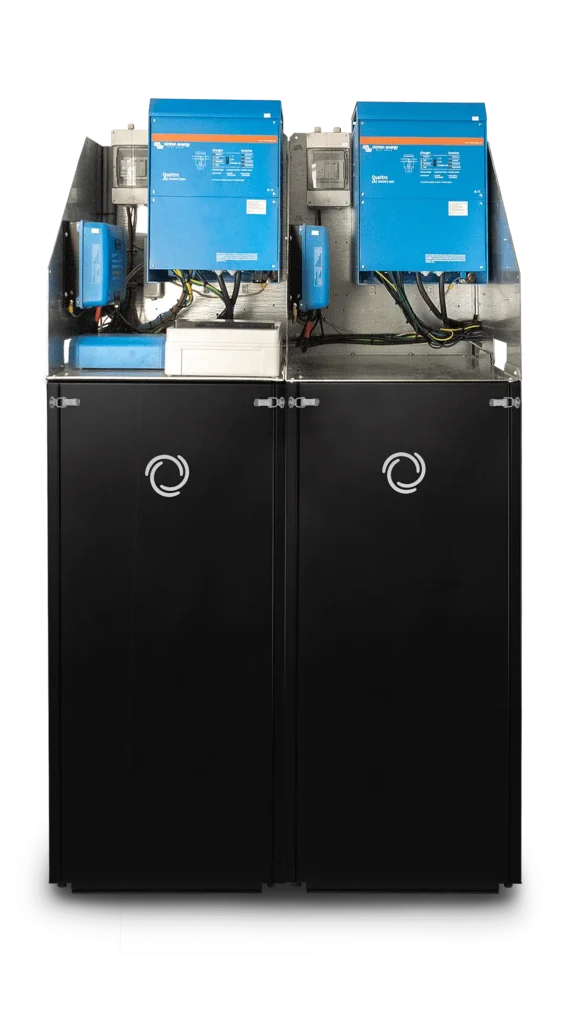 The BOS system pro is a modular energy solution that can be tailored to fit requirements of larger projects, showing its strength in commercial, industrial and minigrid environments. With the capability to scale lithium battery storage up to 400 kWh, an uninterrupted power supply to a large number of loads can be ensured over a long period of time. The system's flexibility is evident in its adjustable inverter power, solar capacity and the possibility for offgrid as well as integration with the utility grid and diesel gensets. For customized system planning, BOS specialists are on hand for consulting and assisting.
Modular system configurations
Single- or 3-phase 230 / 400 V
Single-phase, 3-phase or split phase
Pure sine wave, 50 / 60 Hz     
AC Coupled, DC Coupled or mix of AC-DC Coupling
Operating ambient temperature
0 to 50 °C, with highest performance and battery lifetime at 25 °C
Indoors, above 40 °C a room with temperature control is recommended
Single enclosure dimensions
560 mm length x 550 mm width x 1850 mm up to 2210 mm height
Number of enclosures connected
From 2 up to 14 enclosures combined into one system
Via GSM connection or a local network with LAN or WiFi
AC- & DC Overvoltage, Overload, Overcurrent, Short circuit, deep discharge, Wrong polarity
7 years of the battery / 5 years of the electronics
Note: Changes to the products and the above specifications are subject to change anytime without notice. Please contact
[email protected]
for more information.