Our latest innovation in battery storage products. The unique modularity of the BOS battery S and the superior compatability make it a true multi-use talent that can be implemented in a number of different applications. Indeed, the used LiFePO4 cells make the battery a specifically safe Lithium energy storage solution.
In addition, it offers superior quality, superior lightweight and a full range of smart battery features.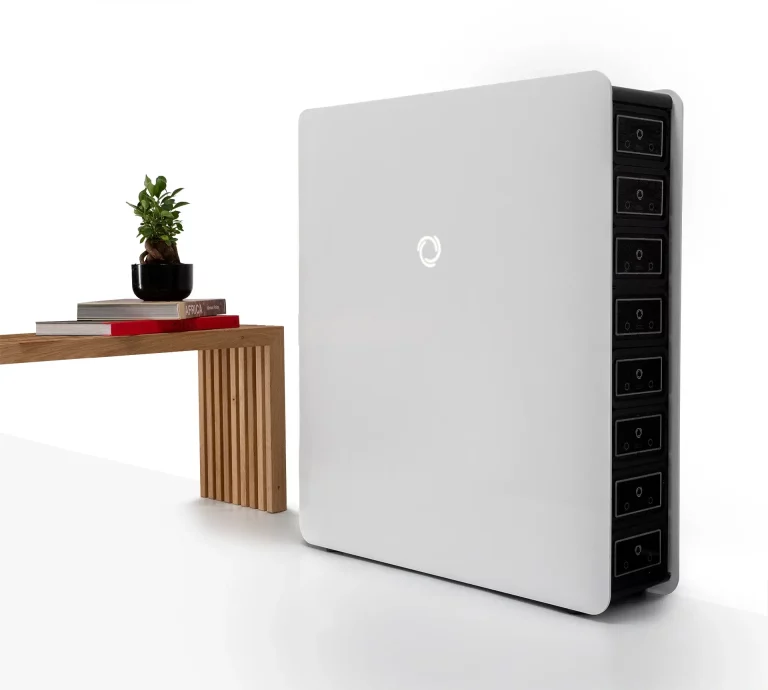 An innovative home storage system for storing environmentally friendly solar energy. The BOS home S is supplied as an all-in-one system, with the bidirectional inverter and junction box already installed in the system. This enables effortless installation without separate boxes that take up space or wiring that is visually disruptive. Moreover, the home storage system is another application in the ecosystem of the innovative S series from BOS. Thereby, the innovative design allows the user to remove some of the BOS battery S modules quickly and without tools when needed.
Product available from 2023
A safe Lithium energy storage: The LE300 is a fully scalable solution to add lithium capacity to any lead acid battery. An intelligent Plug & Play design allows easy installation, which once installed prolongs the lifespan of both Lithium and Lead acid batteries. The compact design, modularity, scalability and intelligent technology enables the LE300 to be used for any application and any capacity requirement, from solar home systems to mobile applications like caravans and boats.
BOS system one solutions address a critical problem of cheap and reliable power, by smooth integration of clean Solar power with diesel genset/utility grid and energy storage. Fully scalable and modular, BOS system one solutions can power any current or future energy needs. Compact and fully integrated, BOS system one solutions are easy to install and operate.