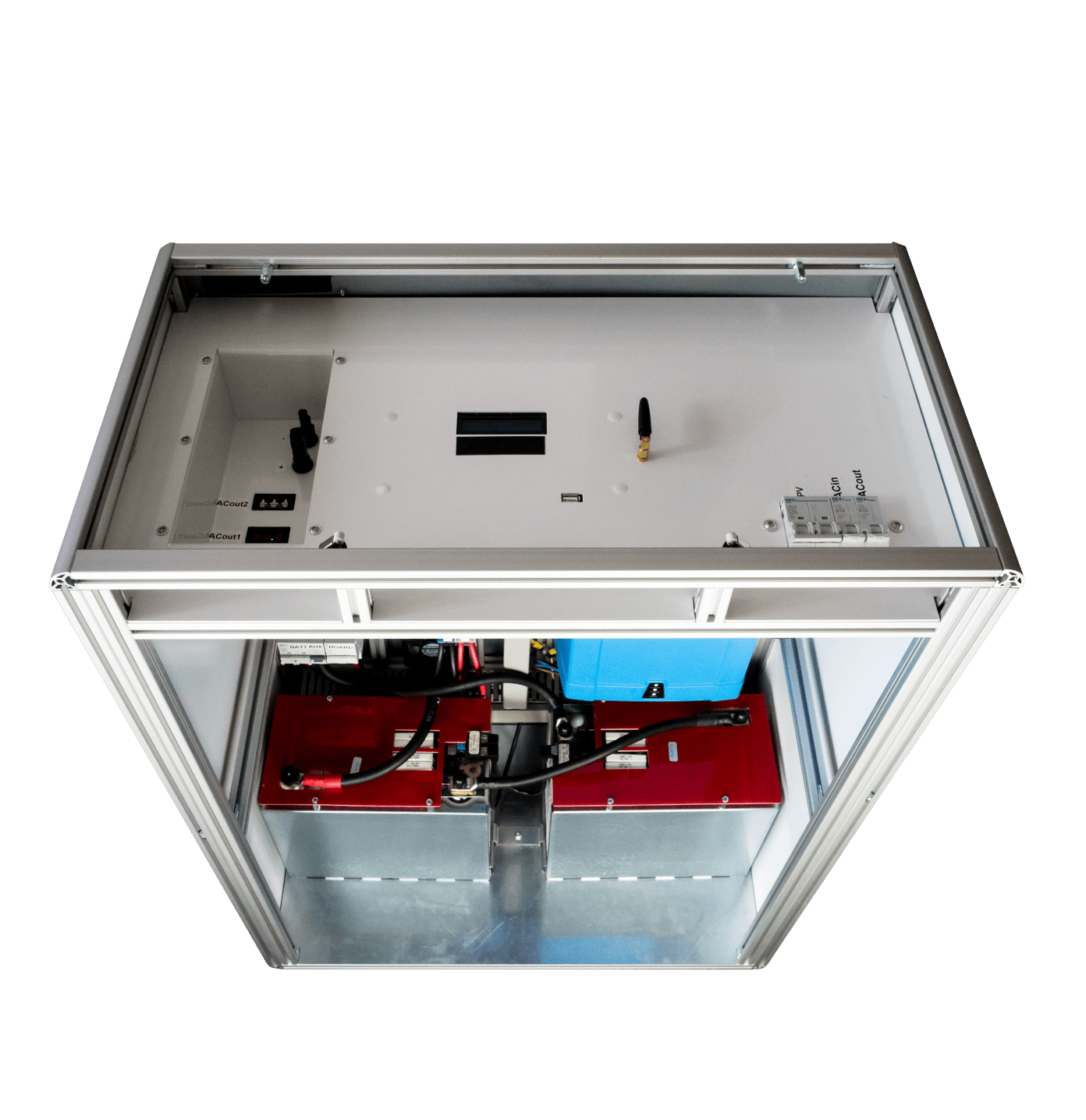 Smart Energy Storage System
The smart-energy future is here! BOS HS Home series are bankable solutions tailor-made for the residential and rural electrification market. Compact, intelligent, affordable, and easy to install, BOS Home solutions offer you seamless power services as and when needed. By intelligently storing the clean power generated by the PV Panels. With HS Home, there is a possibility to recharge the batteries from the AC main-grid (or Diesel genset). Integrated data logger and GSM module make remote logging and control access possible from anywhere in the world.
Bringing the sun to where it is mostly needed
BOS Home storage solutions are Engineered in Germany, for the use in multiple off-grid and hybrid applications ranging from residential markets to schools, hospitals and other rural applications. Customizable for specific needs, BOS Home solutions are built to sustain the rough conditions in developing countries.

Mini-grids and rural electrification
Holiday homes, tourism and agriculture farms
Off-grid solar home systems
Homes powered with Solar. Future is here.
HS Home employ smart charging technology which charge the excess energy generated during sunshine hours and makes sure you have the energy at any time you need it. Time to say good bye to unreliable utility grid and expensive diesel genset!
Uninterrupted backup power. Together with solar.
HS Home intelligently manages all the power sources available (Solar, Grid/Diesel) and takes care of your energy needs. Grid outages should not worry you anymore as HS Home protects you from grid outages and non-sunshine hours!
Scalable Energy Solutions. Securing your future demands.
We are well aware that your future energy demand will grow with time, hence we have secured your future energy demands with our state of the art scalable storage solutions. All the BOS solutions are expandable as and when necessary!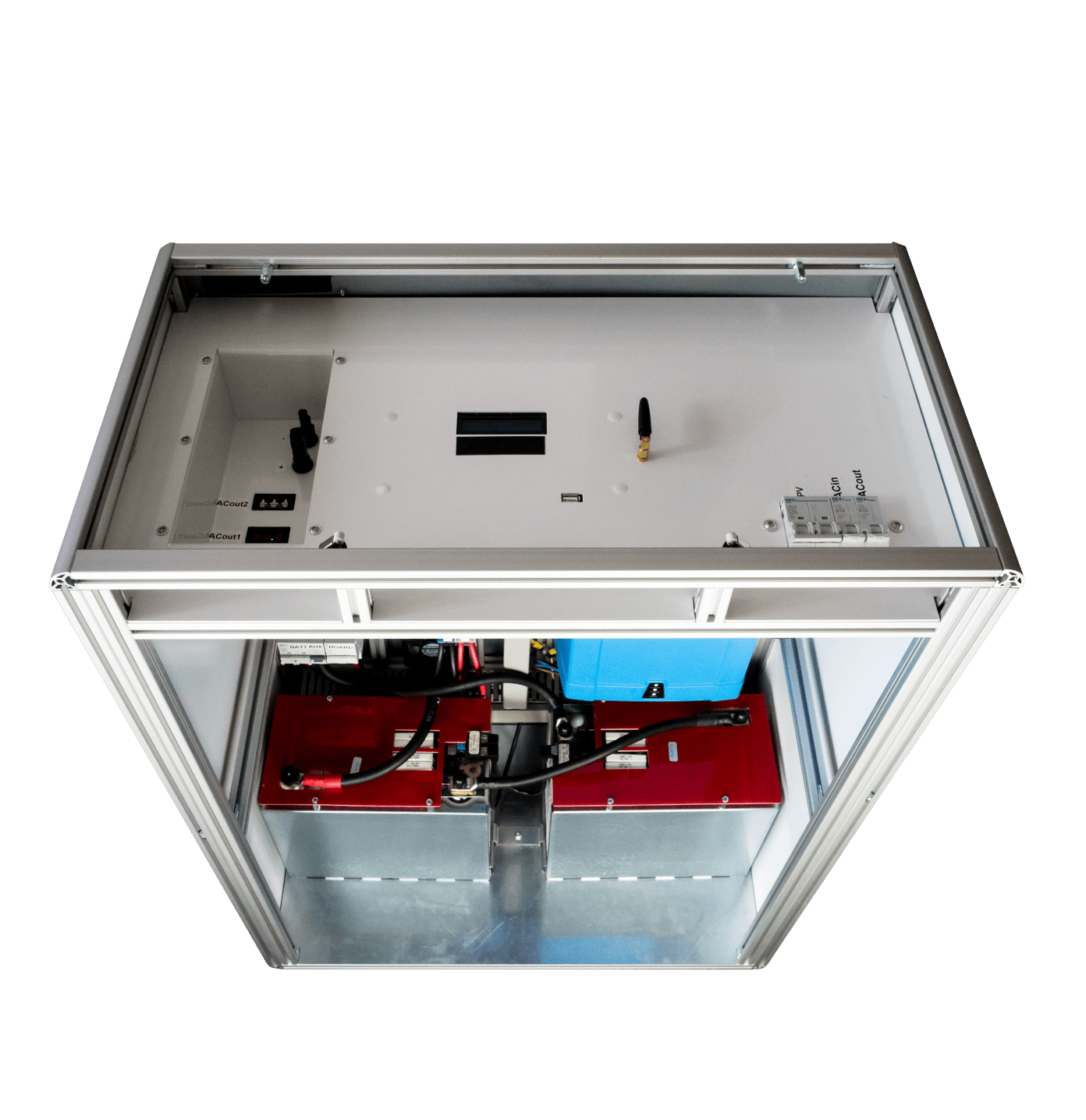 Advanced Batteries. Proven performance.
BOS HS Homes employ advanced environmental friendly Lithium Iron Phosphate batteries which offer 3000 cycles with deep cycling. This makes sure you don't invest again on energy solutions for at least 10 years unless your energy demand grows!
Monitor your system from Anywhere. PAYG Enabled.
Now it's possible to seamlessly monitor your HS Home from anywhere in the world. Together with our technology partner AMMP, we have built a monitoring platform which gives you every detail at tip of your finger. Additionally, Home solutions are PAYG enabled integrating variety of business models.
Easy to install. Smart money saving.
Our goal is to make our systems more efficient and easy to use. Therefore we have equipped our HS Home Series with our Quick-Connect technology. All connections are on the latest Plug and Play standard and do not require any special tools. A second AC output allows you to prioritize critical devices so that other applications are only powered when needed. Thereby you can easily save electricity and money.
BOS Hybrid battery technology. Patented technology from Germany.
BOS Hybrid systems (HS Home 1 and 2.5) employ a unique charge regulation of both Lithium ion phosphate and lead acid batteries which allows easy upgrade of used lead acid battery, improves lifetime to 10 years and has high battery efficiency (95%). We have made Lead acid batteries look smart!
Exclusive partner for Nigeria
New Landing page – Find your dealer for LE300 Smart
Read More >
Dekker Watersport – New LE300 Partner in the Netherland The
Read More >