LE300 on a north-cup rally
Driving from Lake Constance, over Russia to the North Cape and back, was a special experience for our BOS Electronic Developer Lars and his team Schwabenstahl Volvo Power. With temperatures down to -27°C
> the Baltic Sea Circle Winter Edition
was probably the coldest rally in the world. Additionally, being on road with more than 20 years old Volvos, without any GPS and no highways allowed, the rally had his challenges. For 16 days the cars became their chosen transport and homes. But especially at this trip, there was not completely everything old fashioned.
The LE300 was connected to the lead-acid car battery and thus formed a hybrid system. The higher capacity allowed six mobile phones, a laptop, a camera to be charged and a small printer to be powered. At night, the cars could stay off for charging the devices. This set up saved them more than 2 extra hours of keeping the cars up running.
In the extreme circumstances of the rally, the usage of the LE300 was a small measure with a high impact on comfort. The result shows that the LE300 can handle extremely low temperatures. The drivers were able to admire the beautiful northern lights and landscape. Thanks to the power supply, Lars was able to capture the moments and shared them with us. Look at the exciting pictures from his rally team members.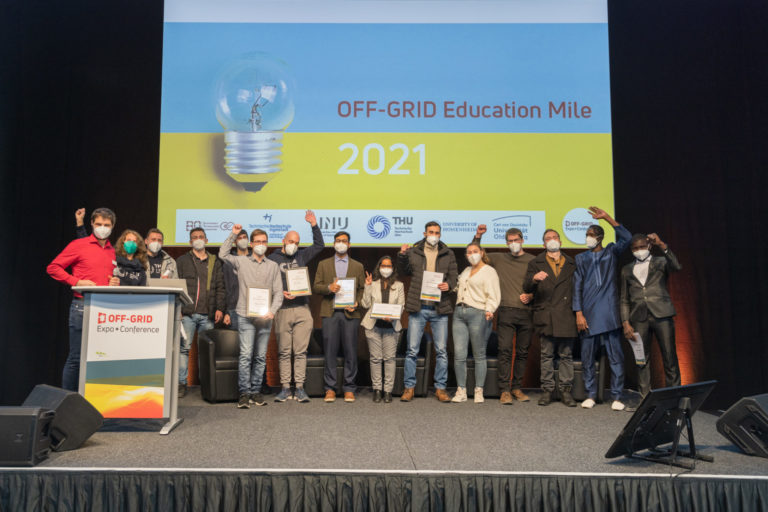 Off Grid Expo: Education Mile BOS AG as a part of the Education Mile 2021 at the OFF Grid Expo in Augsburg, Germany. Colleges and
READ MORE >