Hymer training: Good vibes in France and Italy
Sales can be great fun – this is what our team members Daniela and Dominik experienced in the past weeks. In Italy and France, they have successfully trained numerous Hymer partners. A mission, which was not only successful but also highly enjoyable. 
The key to selling LE300 Smart Battery System is knowledge. According to our experience, vendors who have been trained to sell the product can achieve significantly better sales. Rates can double or triple immediately after training, with rising success over time. Therefore, product training is almost mandatory in our cooperation with partners of all use-case fields. 
After our tour to German Hymer vendors in 2019, we have now followed up on this success in other important markets in Europe: Italy and France. Our sales agents Daniela and Dominik have trained local partners to increase their local knowledge about the Smart Battery System and facilitate sales. 
Their mission was just as enjoyable as successful: In France, Daniela had the pleasure to spend five days in beautiful Alsace where she enjoyed a very diverse program with the local Hymer team. Each day, a new group of French vendors arrived from all over the country and participated in a pleasant program. It consisted of e-mountain biking through vineyards, a wine tasting, a great dinner, and a surprise event in the evening. This was followed by marketing presentations and product training the next morning. They included Smart Battery System.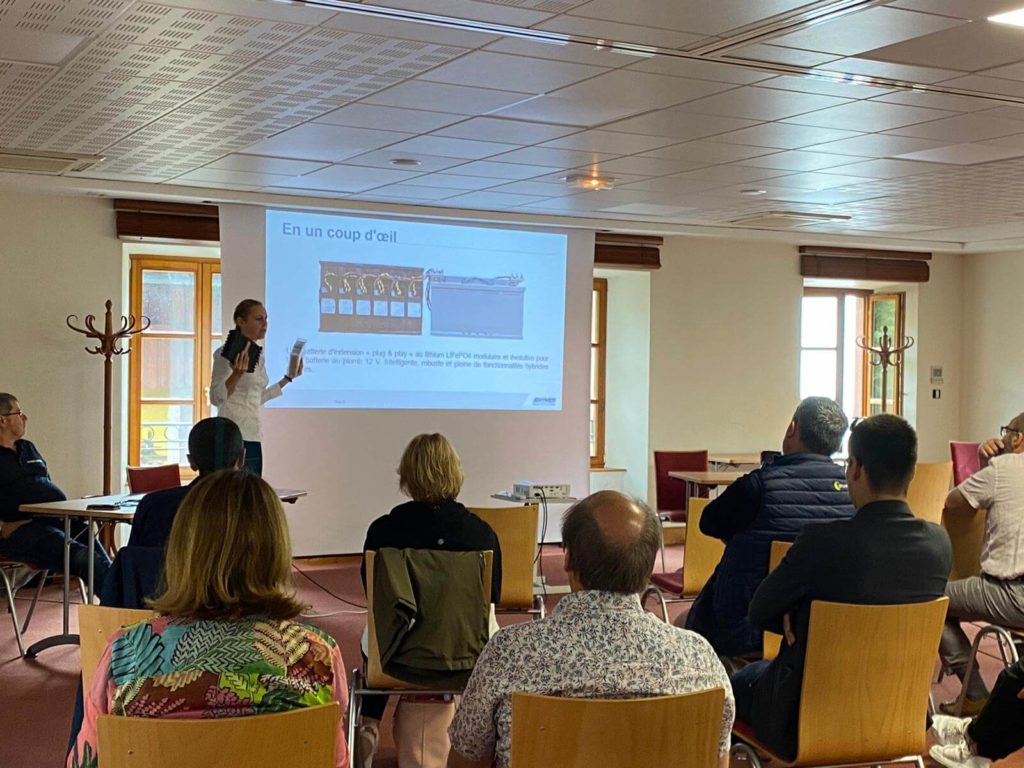 Now, about 80 percent of the French Hymer dealers know the system and many of them have bought it during the event. "The sales rates were great, my French lessons paid off", says Daniela, smiling. And she explains: "The teamwork with Hymer France was excellent and I am looking forward to things to come." Which is a lot: Online and personal training for the other team members of the representatives that came to Alsace are just one example. 
Just as enjoyable as Daniela's trip to France has been Dominik's tour through Italy. He has visited diverse Hymer vendors in northern Italy and beautiful Sardinia. And he, too, has explained all that one needs to know about the smart lithium extension. 
Now, one may ask: Why all this effort and traveling? Is the Smart Battery System not supposed to be simple? Well, it is in installation and use. But, to fully understand the product and be able to explain all benefits to customers, one has a lot to learn. Daniela explains: "Training can take between 30 and 60 minutes. Staying below that time is almost impossible." 
A time investment that pays off: Dealers generally achieve great margins with the Smart Battery System because it does not imply any unforeseeable efforts that a pure lithium system might. It is fully standardized and simple, and this is what makes it economically interesting in sales. 
Product knowledge plus end-customer marketing are the best tools to get Smart Battery System "out there". We are determined to further pursue this goal. Ideally whilst enjoying a little glass of wine as well.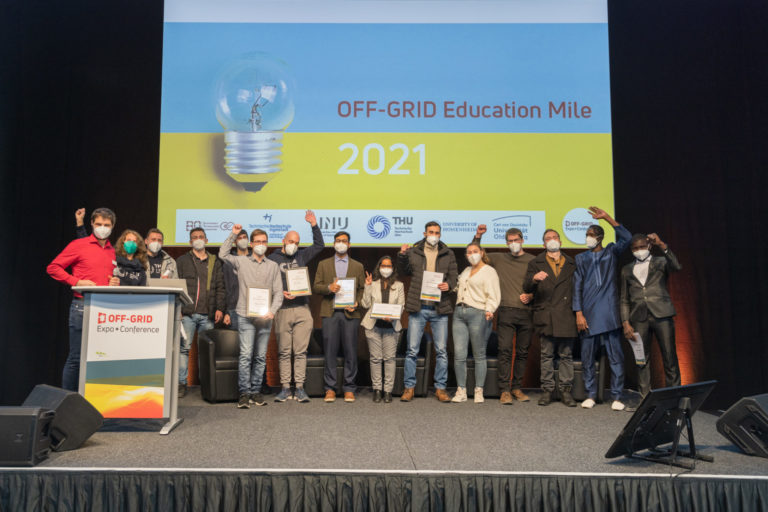 Off Grid Expo: Education Mile BOS AG as a part of the Education Mile 2021 at the OFF Grid Expo in Augsburg, Germany. Colleges and
READ MORE >