Fabian Weber is the new COO on the board of BOS Balance of Storage Systems AG.​
CEO Benjamin Seckinger gets support in the management of BOS Balance of Storage Systems AG from 1. September 2020: Fabian Weber will take over production and sales at BOS AG as Chief Operating Officer (COO).
From 1. September 2020, Fabian Weber will join the management of BOS AG as COO and a new member of the board. Fabian Weber has been a permanent member of BOS AG as Director Operations since 2018 and knows the team and its structures. With his new function as COO, he will continue to expand the growth of sales and production as well as supply chain management in the future.
Benjamin Seckinger, CEO BOS AG: "In recent years, BOS AG has been able to expand its business activities and grow as a company. That requires adjustments to the organization. I am very pleased that Fabian Weber has accepted the newly created position of COO and is now on the board. The cooperation with Mr. Weber has already been very successful in recent years. With his personality, management experience, and expertise, Mr. Weber is a valuable asset to the company and the management".
Before Fabian Weber started at BOS AG, he worked at ASYS for seven years as International Operations and Business Development Manager. Through numerous international projects, he gained experience in the Asian and US-American market.  Besides, he has a degree in Industrial Engineering with a specialization in production management.
"I am looking forward to further expanding the experience I have gained in recent years into the management team and taking the next steps together with a motivated BOS team. Innovation, partnership, and reliability are values that I see as the basis for my future tasks and actions and which I will also firmly anchor in my actions. The appointment to the management board promises new, exciting and challenging topics, which I am happy to face, even in these turbulent times", says Fabian Weber.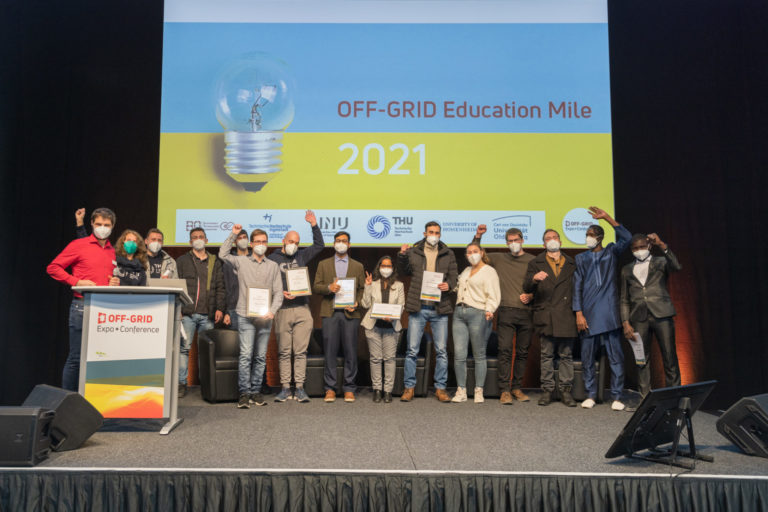 Off Grid Expo: Education Mile BOS AG as a part of the Education Mile 2021 at the OFF Grid Expo in Augsburg, Germany. Colleges and
READ MORE >