_
"It was like a drop in the ocean. It wasn't sustainable in the long run, this will only work if it pays off." This was Ben's conclusion after five years of work for an aid organisation with the aim to help people by driving forward rural electrification. During a mission in Mozambique, he also became aware of the problems that damaged lead acid batteries cause for the environment there. At that moment an idea for a solution was born and one year later four courageous people founded a new company to take up this vision.
SMART IDEAS. YOUNG HISTORY.
BOS Balance of Storage Systems AG BOS AG has been founded as AG in July 2014 with first investors. BOS aims at becoming the leading company in decentralised energy supply with a focus on Li-Pb (lithium-lead) hybrid charging technology for solar systems that supports intelligent load management. Our key markets are located in rural and semi-urban areas of the world with insufficient access to modern energy services (around 2 billion people do not have access to modern energy services) as well as market segments in industrialized countries that require decentralized power supply (e.g. industrial use in street infrastructure, or private use in holiday homes etc.).

We aim at delivering high quality, state of the art products and want to establish BOS as a brand that is well known for its excellent performance and service. The unique hybrid charging technology, which supports intelligent load management offers our customers a service that cannot be found with any competitor and boosts customers benefit. Storage costs per kWh with BOS hybrid battery management systems are up to eight times cheaper than with other storage technologies. Combined with intelligent load management, the energy service for the customer is more than ten times more attractive.

The founding team of BOS has an excellent mix of experience and dynamic drive. Professor Peter Adelmann brings in over 30 years of experience in the solar sector and in rural electrification – he was the founder and head manager of the Steca solar department and a founder and CEO of Phocos. He is now working as consultant and has extensive know how in charge regulation and start up management. Benjamin Seckinger and Thomas Kündiger are young yet experienced managers and engineers with a background in mechanical and electronic design, rural electrification and start-up management.
POSITIVE IMPACT ON
PEOPLE, PLANET AND PROFIT.
BOS aims to be the leading supplier of products and services for off-grid energy solutions. 1 million people will benefit from excellent energy services provided by BOS.
With our innovative and smart energy products and services, large parts of the off-grid community in developing and in industrial countries get access to high quality, long lasting & affordable energy solutions. Our mission is to offer people without access to modern energy services, the opportunity of using high quality and reliable technology. The customer oriented product and service solutions of BOS AG offer excellent and sustainable performance, even in the remotest places on earth.
Values & objectives: BOS AG is working at the intersection where People, Planet and Profit meet. Optimizing our footprint and the return in each impact area is our strategical objective. By using synergies between the three impact areas competitive advantages and long term success will be achieved.
The triple bottom line model is a core model of sustainability. With it's help impacts on different levels can be mapped. It forms the central model of the strategy of BOS AG.

Traditional businesses operate on a single bottom line, which shows the profit (or loss) in terms of money. Sustainable ventures include two additional bottom lines, which consider the impacts on people and planet as well. The results of all three bottom lines are equally important, and optimization is pursued in all three areas. This approach is commonly referred to as the triple bottom line, consisting of three Ps, Profit, People and Planet.
BOS AG strives to improve step by step in all three areas of the triple bottom line.
Intersolar/ EES Munich 2022 Recap: Today is the last day of the Intersolar/ EES in Munich. Over three days, more than 1,300 exhibitors presented innovations, but also tried and tested products. So did the BOS AG. Our international trade fair team answered visitors' questions about energy storage, the functionality of our products and the work
read more >
Take a first look The Intersolar/EES is coming up and it is time for exciting news from the BOS AG. For a long time, we have waited to announce what we think is the future of energy storage, which makes it even better to share the news. Within the past few months, we have been
read more >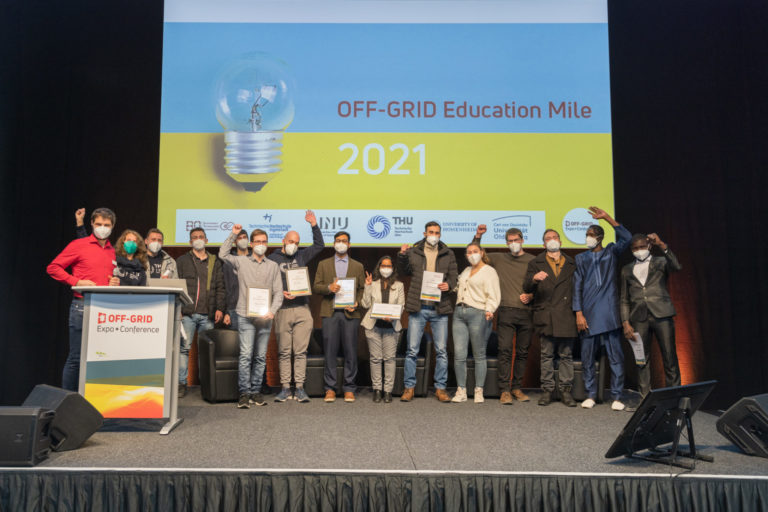 Off Grid Expo: Education Mile BOS AG as a part of the Education Mile 2021 at the OFF Grid Expo in Augsburg, Germany. Colleges and universities had the opportunity to present themselves at the OFF-GRID Expo in their own area, called the Education Mile. The University of Hohenheim, University of Applied Sciences Ulm (THU), University
read more >